For my day job, I work in IT and at times it just gets mental..
Now is one of those times. i have 3 major projects going on at once and one very big infrastructure upgrade that just went live, so needless to say work has been very busy and stressful.
We all have those moments where this is the only way to describe it..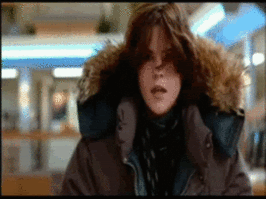 I think there may be a nice forehead imprint in my desk at the moment from the repeated smashing against it.
We all have these times, work related or not, we work through them. For me i always have things that Slip and things that save my sanity. i thought i would share a few of these with you..
These are things i either really should be still doing and they get left behind or the things i enjoy that just get pushed to the side when i am to busy and stressed
- Exercise (yeah right, like that is happening)
- 8 hours sleep (i tend to suffer from stress induced insomnia = very tired jasmine running on about 4 hours a night)
- Cooking healthy meals every night (i try to but takeaway or delivery is just so easy)
- My blog (i always mean to but yah...)
- Craft (all my projects just get put to the side)
- Going out with my friends
and
- lots of the little things i do to look after myself eg:
- doing a full body scrub twice a week
- moisturising
- making sure my hair colour doesn't fade
- making it to the hairdresser
- remembering my face cleaning routine
-taking all my vitamins
Basically all the little fun things or stuff i do to look after myself.
Quite bad really but it never lasts that long
The things that save my sanity
During these times i have things that save me, keep me sane, distract me and ground me.
Music
I could not survive without music.
I listen to it all day at work, on the way to and from work and when i am at home.
This week i have a few things on high rotation
Rammstein, NIN, Sigur Ros, The girl with a dragon tattoo soundtrack and many others
Gaming
I am sure it is obvious now i am a gamer and i am currently obsessed with Guild Wars 2.
Regardless of that, gaming is a way i relax. i run with my friends, chat, smash up some stuff. So unless i am bedridden sick or not at home, you can be 100% sure at some point of the night i will be online.
My Family and Close Friends
Even though i may not see them cause i am either at home or at work or hiding (or they live overseas). I either talk to them everyday or at least regularly and would be lost without them. You know who you are and i love you all xx
My Goddess Sisters and My Amazing Mummy
My version of window shopping
I shop mainly online so my version of window shopping is finding stuff i like and adding it to my pinterest page. Pinterest is addiction of mine and i use it to distract myself and look at all the things
If you are interested in the 8 billion random things i pin here is a link to
my pinterest page
Be warned my tastes are all over the place.
Mon Amour
He has been dealing with my insanity for the past almost 16 years and still make me smile everyday without having to even try.
He is as mental, geeky, nerdy and as quirky as i am and i wouldn't have it any other way.
My question for you is what are your slips and what saves your sanity??